Having grit is a prerequisite for anyone who starts a successful nonprofit from the ground up. Lucky for me, I had grit in spades before I even knew the word for it. Like when I was 5. I had grit when I was 5.
My sister Katie is a year and a half older than me. When she was going into second grade, I was going into kindergarten. As the first day of school got closer, I slowly realized that she was going to be TWO grades in front of me. I dug in my heels. Hard.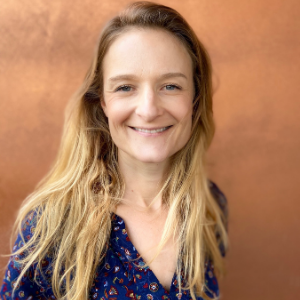 For my whole life, I've been making things happen that probably shouldn't have happened.
Take my college experience. I was turned down at the University of Washington, coincidentally the only school that I applied to and wanted to attend. I discovered the barrier was my out-of-state student status. UW only admitted a very small percentage of out-of-state students. It was a total bummer. Considering other options was probably in order. Nope. Grit kicked in.
Instead, I moved to Washington, transferred the community college credits I had accrued to a community college in Seattle and got a second associate's degree. An in-state associate's degree automatically qualified me for acceptance into UW. Bingo. One year later and I was in.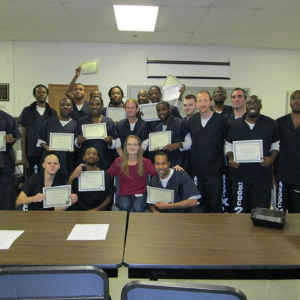 Six months of calling and pleading my case to be allowed to volunteer in the jail. Three years of waiting tables by night while I worked on the nonprofit for free by day. The major setbacks of the organization's first official year, which made me secretly want to lose funding so I could quit without admitting defeat. Pure grit, folks, along with a whole lotta luck and good timing – something I've also had in spades.
Turn90 probably shouldn't have happened. It was too hard. There were too many barriers. No funding. Not enough support. I wasn't born in Charleston, didn't have connections or a master's degree or life experiences that made me relatable to people in prison. But it did happen. And once I get a foothold, it's not in my DNA to let go. At 5 years old I convinced my mom, a psychologist and a school district that I should skip a grade. Thirty-five years later, why shouldn't I run the best reentry organization in the world?
Stay connected with Turn90 news, events, donation opportunities, and more