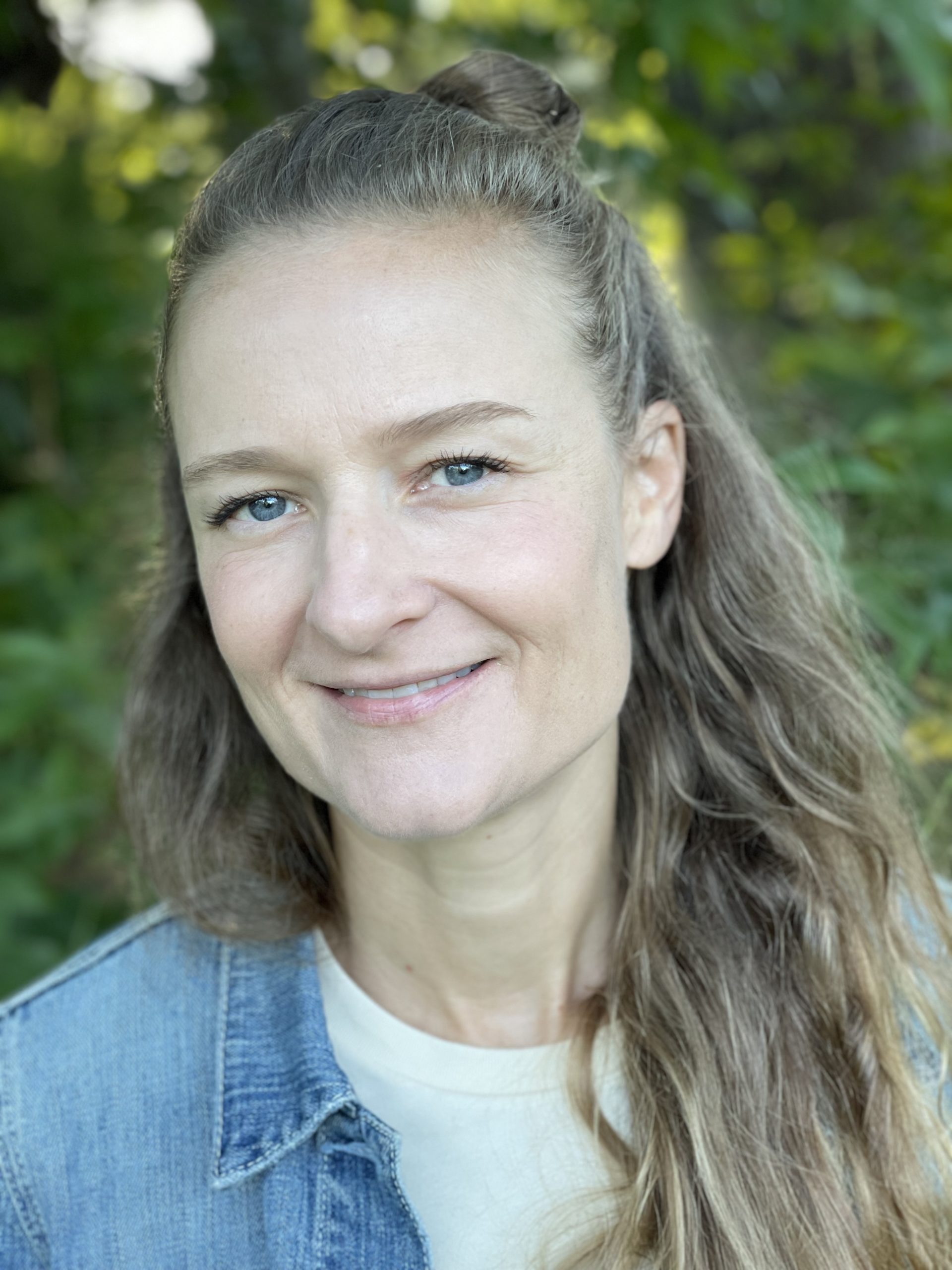 Amy Barch
Founder and Executive Director
A strong sense of equality and justice led Amy towards a legal profession, but she found her calling during a college internship at a local jail. She credits Turn90's success to grit, luck, her amazing team, and the many people who have helped along the way. Not a day passes when Amy does not think of the millions of people in prison, needing a second chance. Amy has a bachelor's in law, Societies and Justice from the University of Washington and is currently pursuing a Master of Criminal Justice at Arizona State University.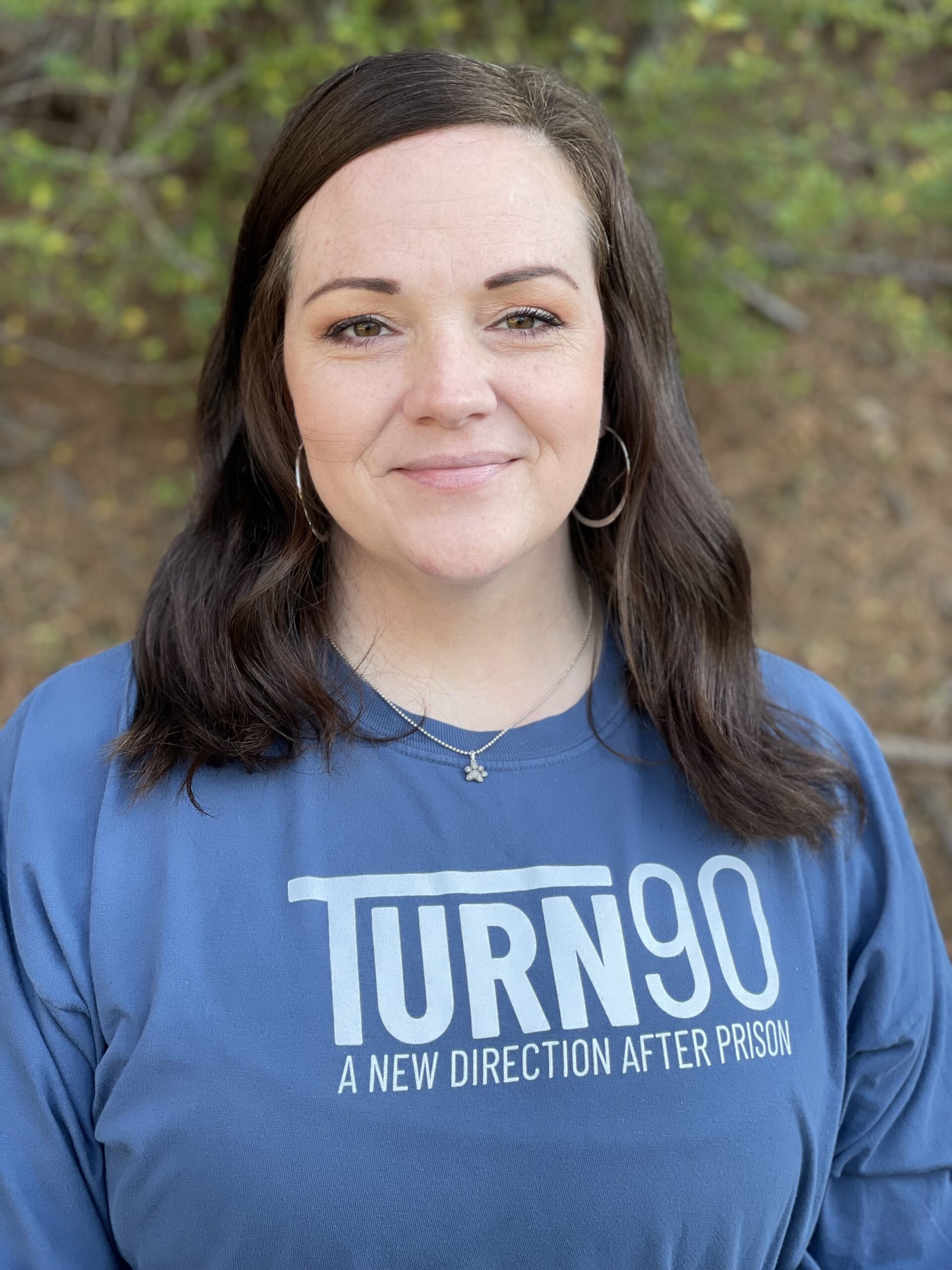 Sarah Brown
Program Manager [Columbia]
Sarah finished high school by taking her baby daughter to school with her every single day. She went on to earn a master's degree in Social Work. She has been working as a Social Worker for the past 8 years and is proud of the impact she's able to make in this world. She lives in Columbia with her husband and three children.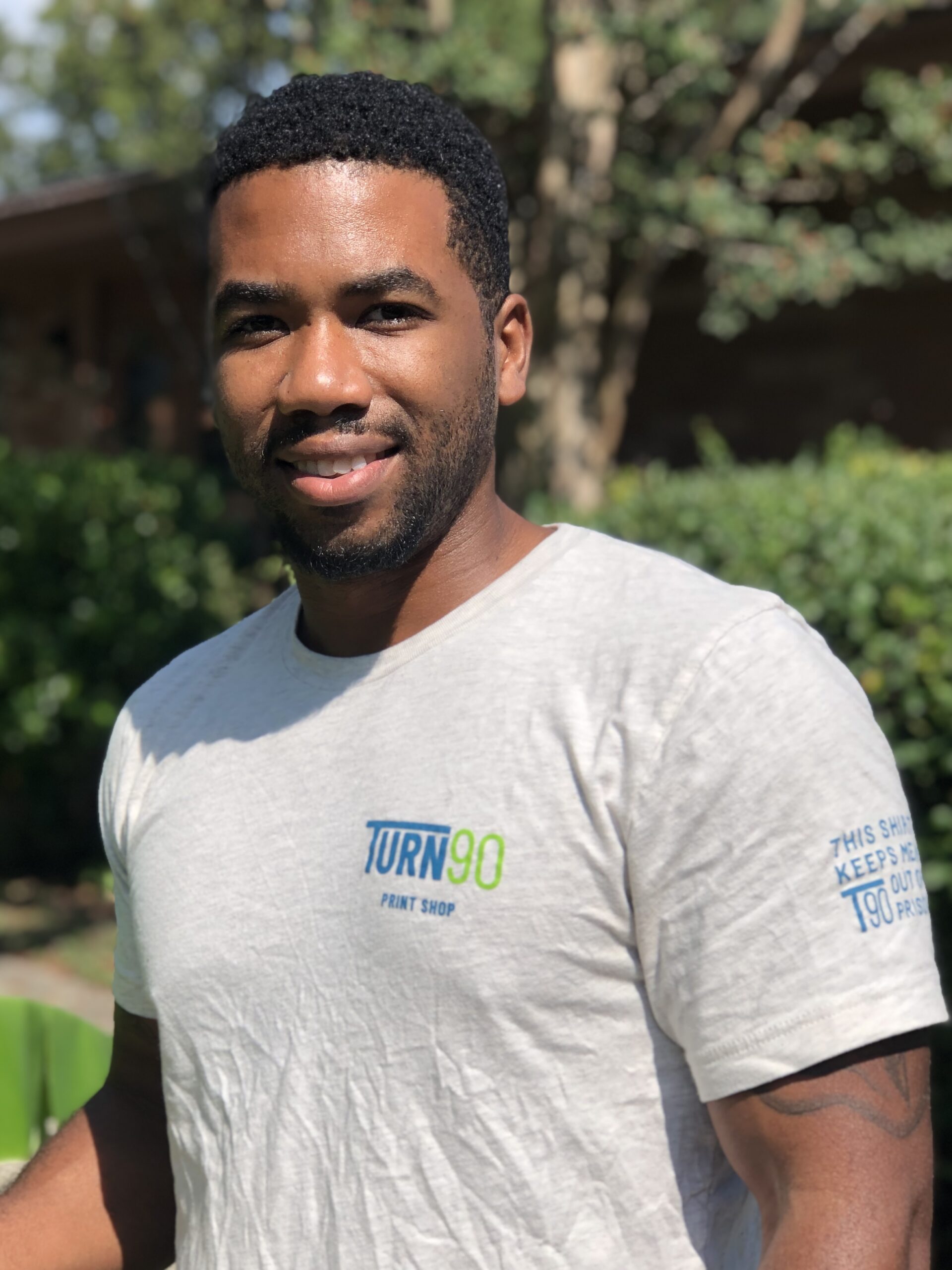 Terrence Brown
Logistics Manager
Terrence was born in Augusta, GA and raised in Dublin, GA. He received a high school diploma from West Laurens High School. Terrence went on to complete his Aircraft Structural Technology certification in Eastman, GA, making the dean's list and was accepted for an aviation internship with Middle Georgia State University where they constructed drones and participated in manufacturing a mockup of the James Webb Space Telescope. In 2015, Terrence Brown moved to Charleston, SC and was employed at Boeing until 2021, when he went to prison for 18 months. After his release on April 6, 2023, Terrence Brown joined Turn90 first as a trainee, and after graduation, as a permanent team member to start Turn90 Logistics.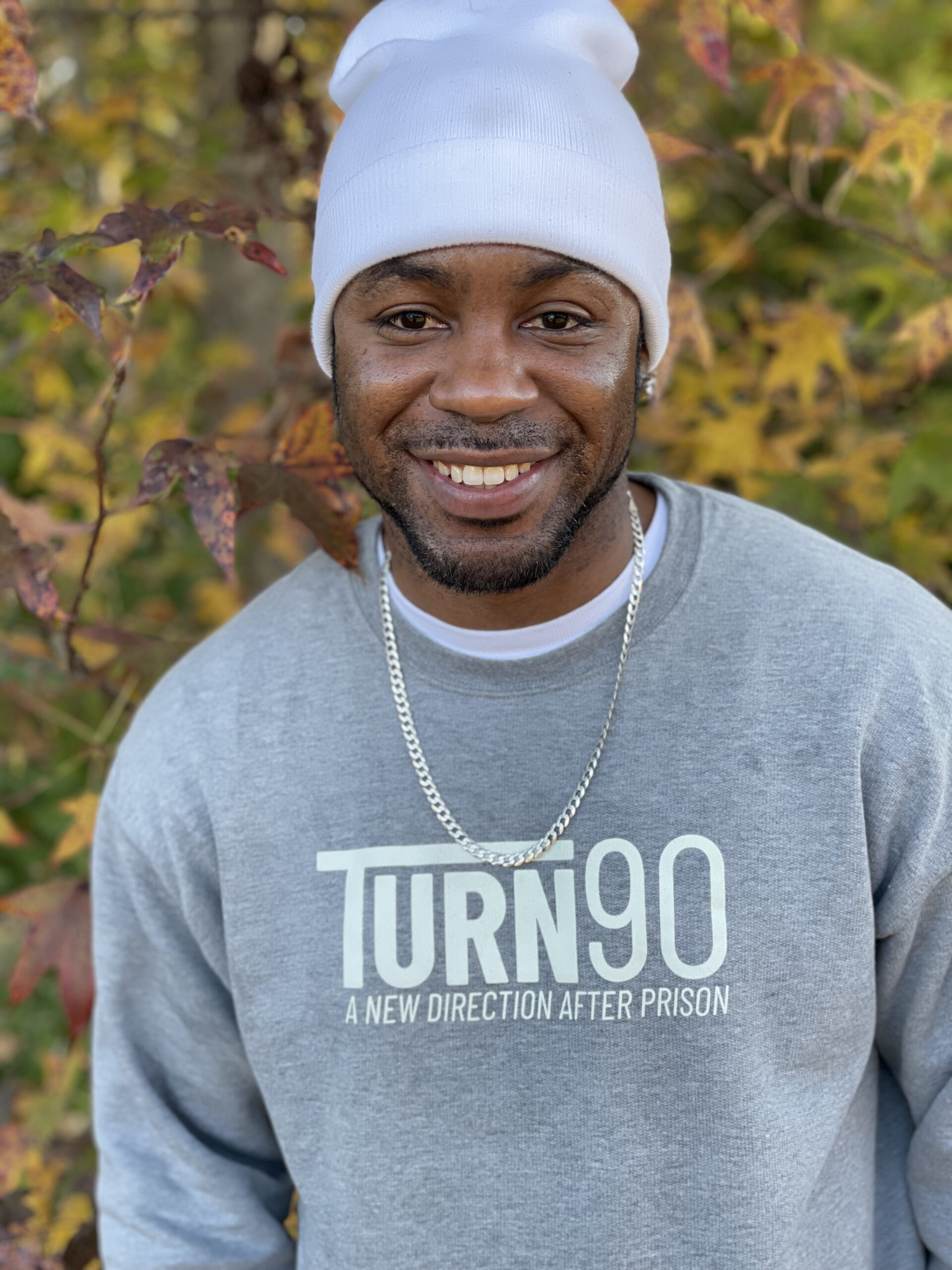 Winard Eady
Classroom Facilitator [Charleston]
Winard grew up on Wadmalaw Island and attended James Island Charter High School. After graduating from Turn90 in 2019, he went to work for a manufacturing company where he quickly began moving up on his team. Today he's the Classroom Facilitator and loves teaching men the lessons that helped him get where he is today. A basketball player, you can find him on the court most evenings and weekends.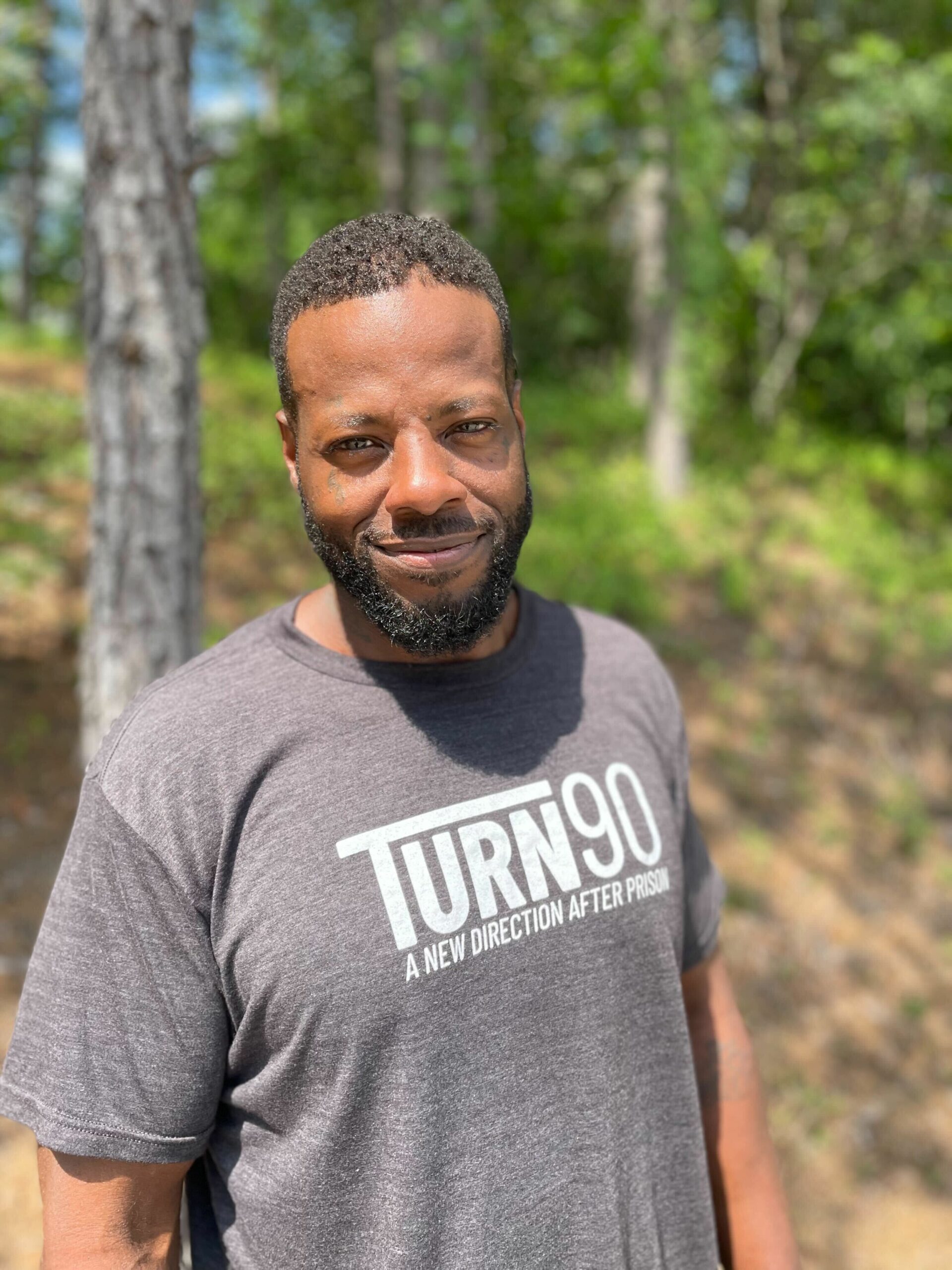 Malik ElAmin
Shop Foreman [Columbia]
Malik was born and raised in Charlotte, NC. After excelling as a participant and graduating from Turn90, he moved from Columbia to Charleston to take on the role of Print Shop Manager. His focus now is on staying on the right track, being a role model to other men in Turn90 and a great father to his 15 year-old daughter. Family is the most important thing to Malik and being with them is how he enjoys spending his free time.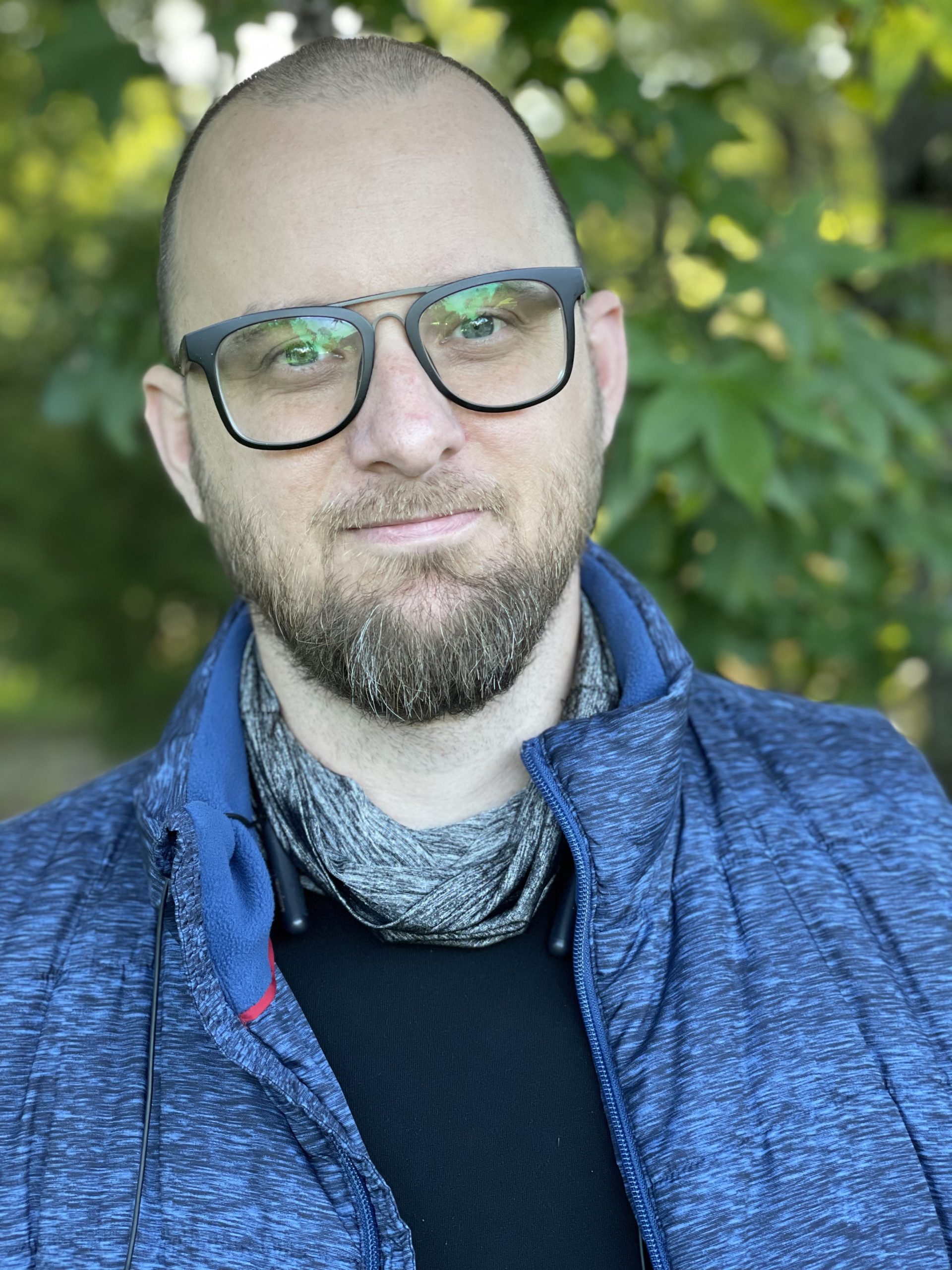 Justin Evans
Program Manager [Charleston]
Justin has a counseling background and a master's degree in education. He always knew his path would take him toward making a difference in the lives of others. He moved his family from Charlotte to Charleston in 2016 to work at Turn90 and hasn't looked back since. Now he spends his days doing what he loves to do, helping others develop the tools and skills they need to reach their goals in life. Outside of Turn90, he loves to camp and spend time at the soccer game with his three boys.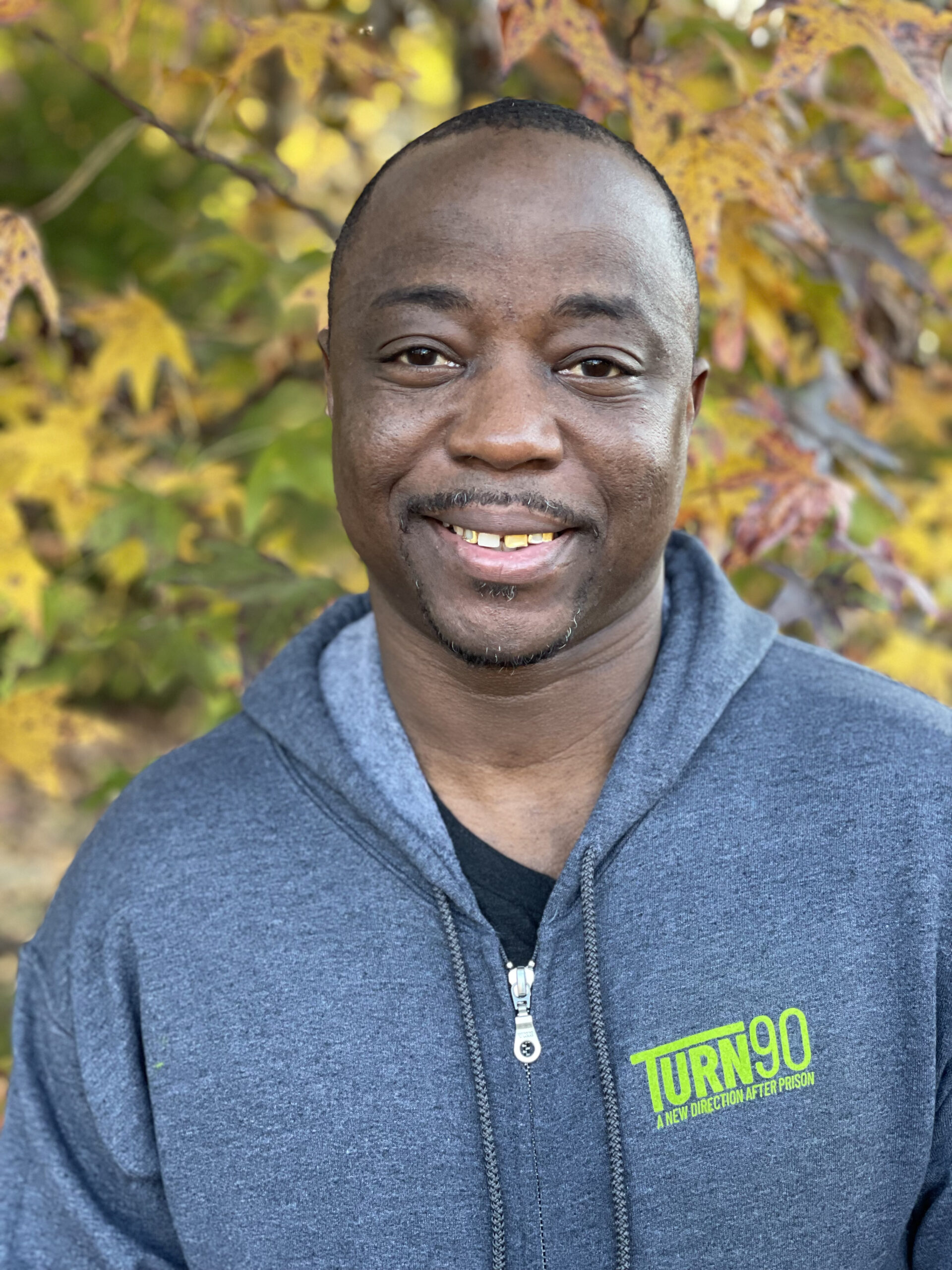 Terrance Ferrell
Director of Production
Terrance grew up in one of the most violent neighborhoods in Charleston, SC. At nine, his dad died, and mom went to prison. As a child, Terrance carried drugs for his uncles and was groomed into a criminal lifestyle. He went to juvenile detention at 11 and cycled through prison for the next 30 years. He never worked legally before joining Turn90. Terrance used his new skills and support to excel in life. After graduating, he worked successfully at his job placement for 18 months before rejoining Turn90 as a permanent staff member. He received multiple promotions before moving to Columbia as Turn90's Director of Production. He loves traveling and offshore fishing in his spare time.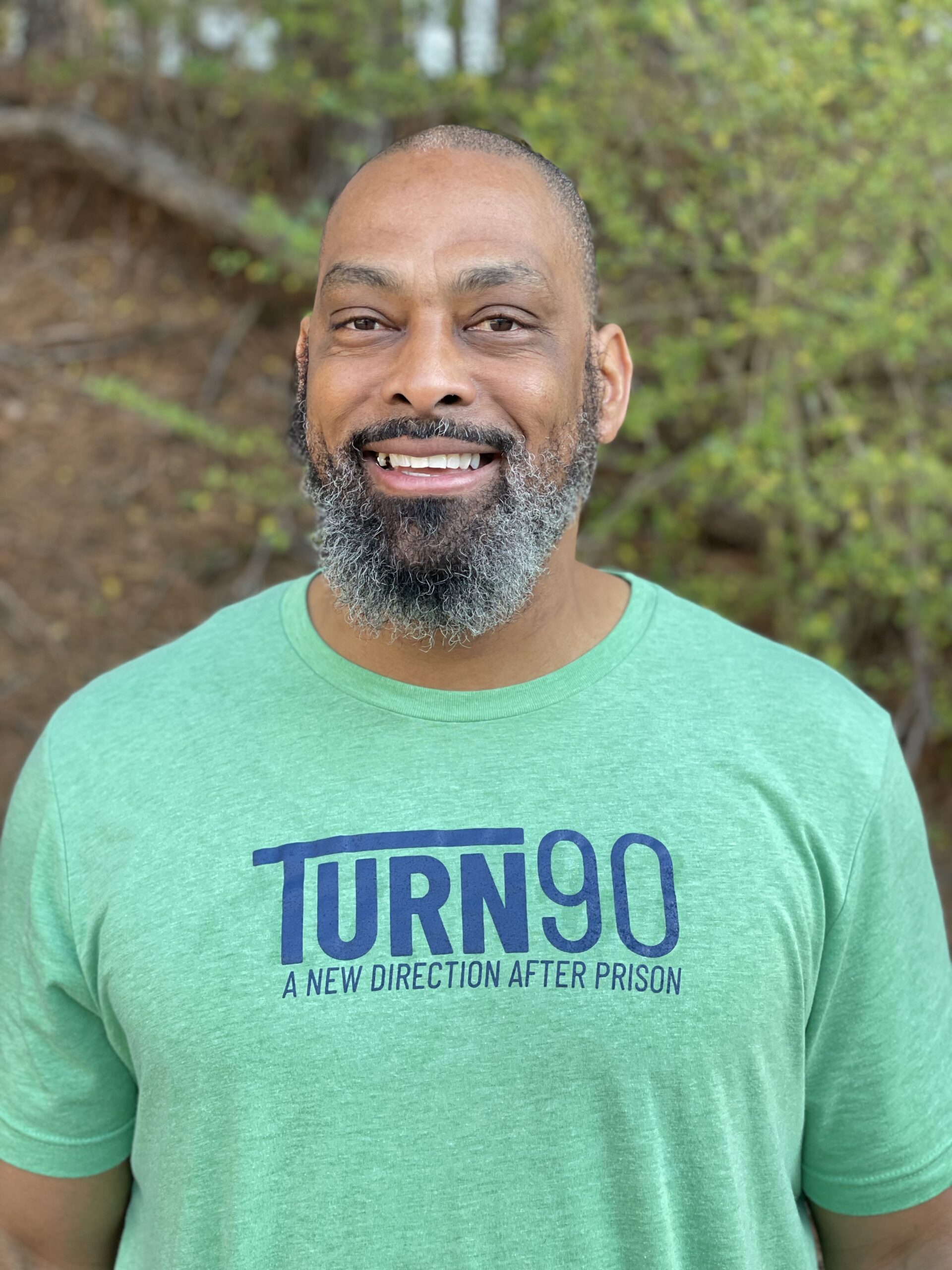 Aulzue "Blue" Fields
Peer Specialist [Columbia]
Born and raised in Charleston, Blue's father was killed by police brutality when he was a child. This event was a negative turning point in his life. Afterwards, his life turned to the streets. Blue ultimately spent 17 years in prison. He enrolled at Turn90 first as a participant and was the first graduate hired to the permanent staff. When he came to Turn90, he hoped to secure a life with stable employment and healthy relationships. Five years later, he's proud to remain sober and without reoffending. He loves having the opportunity to help other men overcome their challenges in life after incarceration.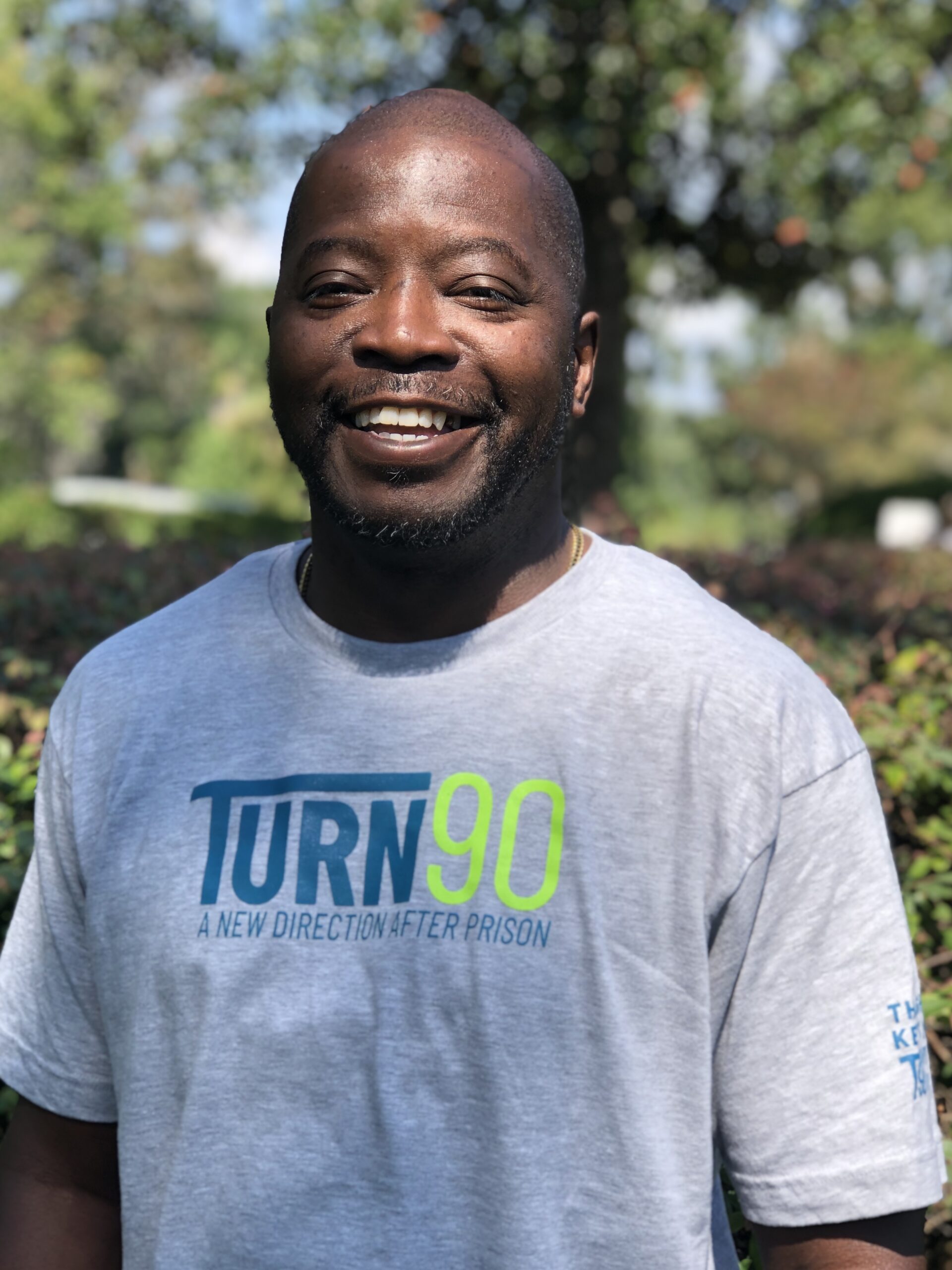 Decardio Glisson
Shop Foreman [Charleston]
Decardio was born and raised in Sumpter, SC. By 16 he was hanging out with the wrong crowd and ended up selling drugs and going down the wrong road. He graduated high school and enrolled in a technical college, but never finished. Instead, he moved full-time into a criminal lifestyle which ended in a 15-year prison sentence. After his release in 2022, he enrolled and graduated from Turn90. He worked successfully at his job placement before rejoining the Turn90 team as the Charleston Shop Foreman. His biggest priorities now are his family, and especially his grandchildren. On the weekends you can find him running his side hustle, Smoky G's BBQ at events around town.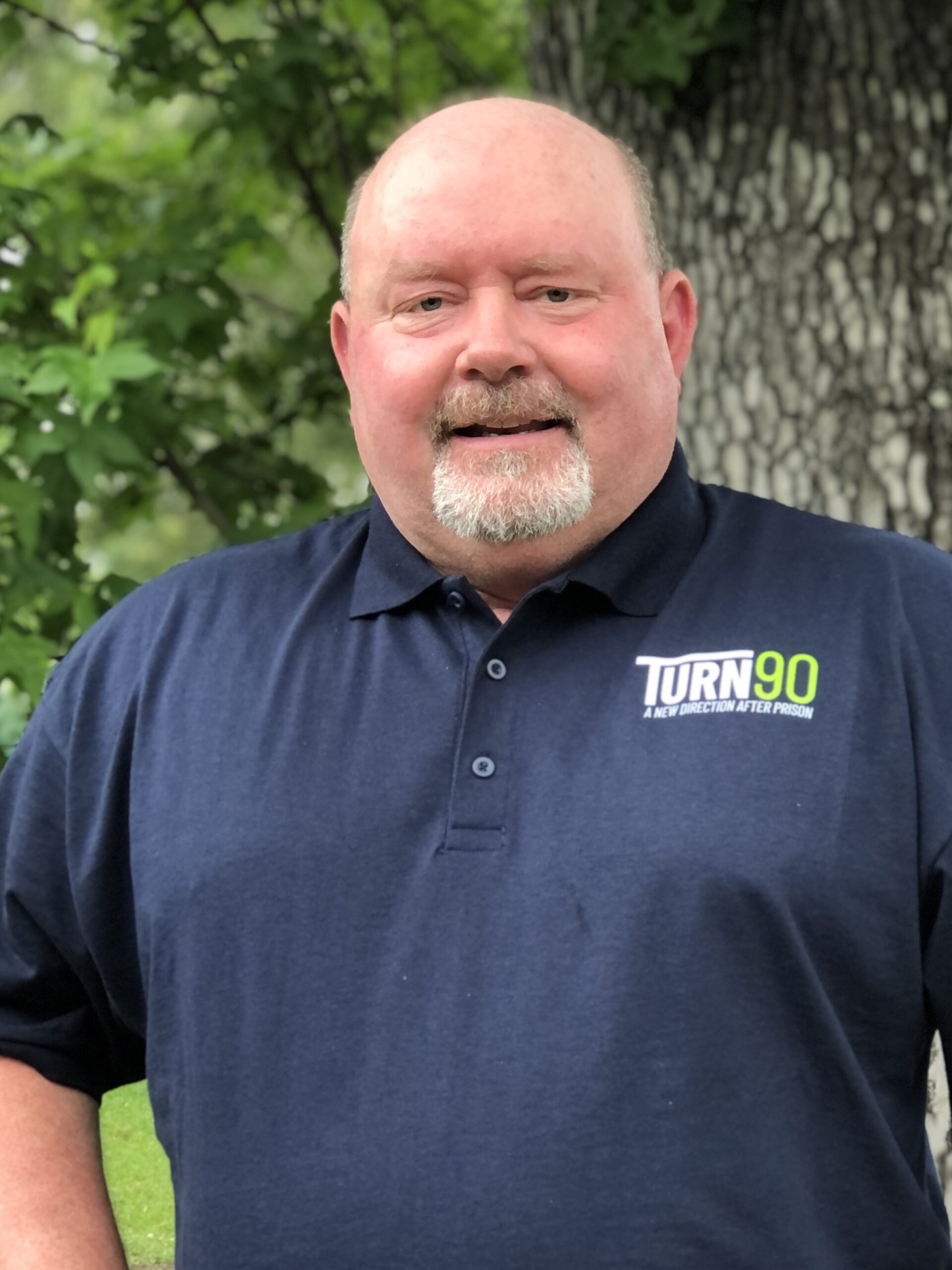 Dave Hilleshiem
Business Development Manager
Before joining Turn90, Dave had a successful career building high-performance teams and leading sophisticated manufacturing organizations. He brings to Turn90 the ability to turn conceptual models into specific growth strategies, along with planning and executing projects to improve revenue. Dave spent nine years in the Army Reserve and served in Desert Storm, where he worked as an emergency room triage nurse. He has a BSN from the University of Wisconsin, a BBA from Renshaw University and a MLT degree from the Academy of Health and Science.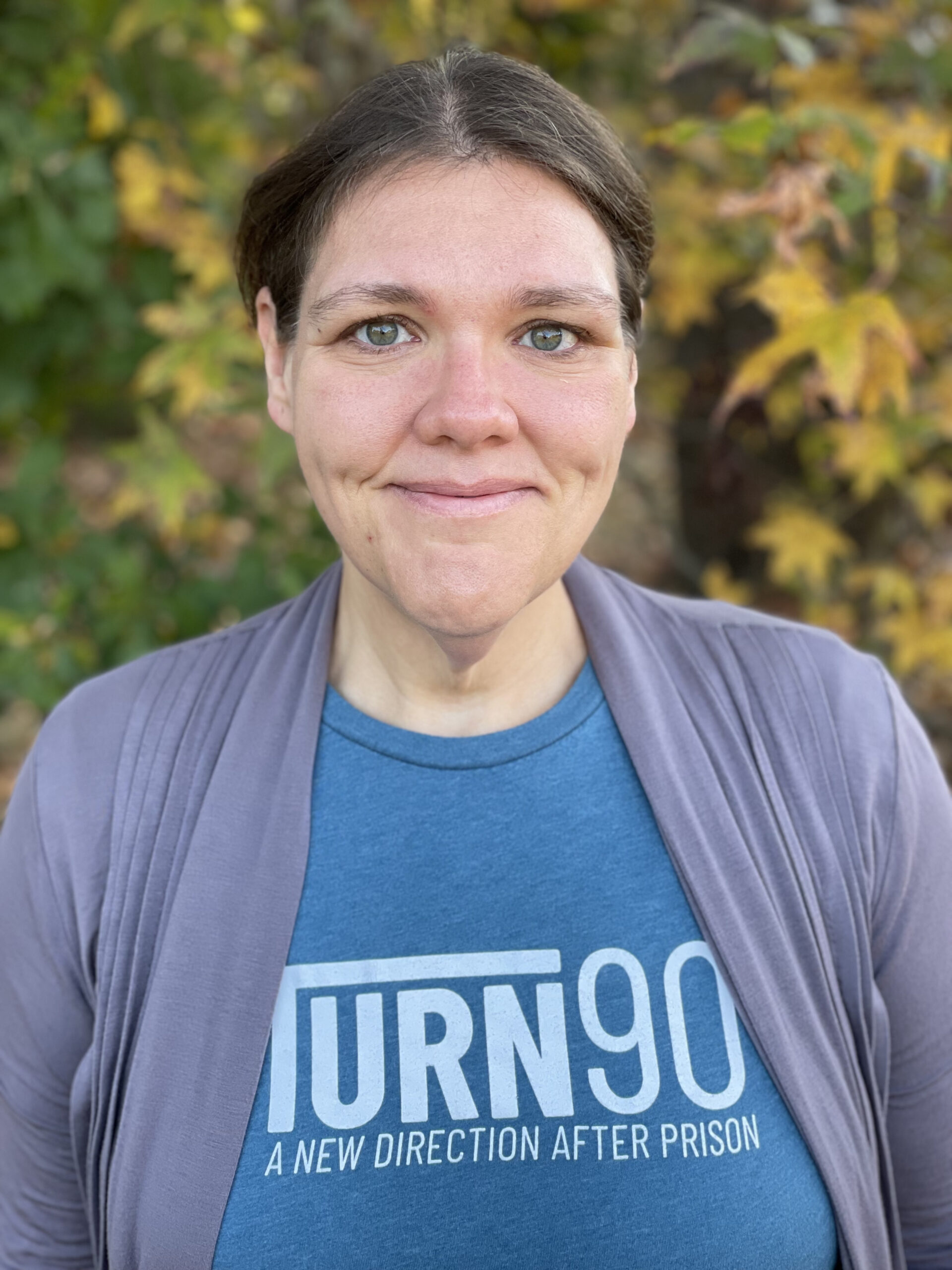 Kim Huey
Director of Operations
Kim organizes data, people and ideas to improve systems and promote the successful growth of the organization. Kim sees each day as an opportunity to implement positive change. She came to Turn90 to continue to work "behind the scenes" to provide the team with the tools and information they need to do the best work possible. Kim holds degrees in Historic Preservation & Community Planning and Art History from the College of Charleston.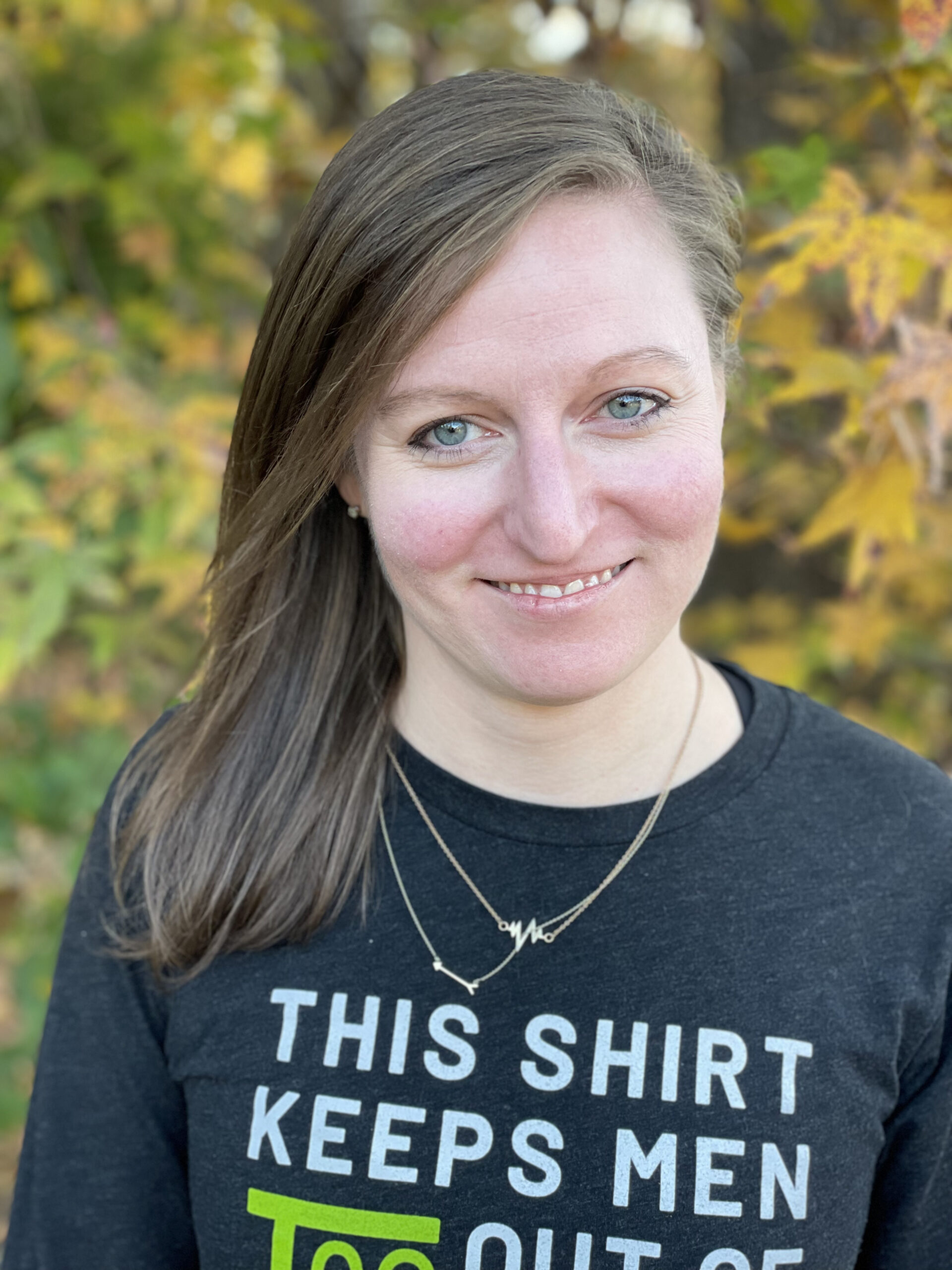 Maura Langston
Director of Sales
Maura Langston grew up in Columbia but has been in the Lowcountry since her days at The College of Charleston, from which she graduated with a BA in Communications. She made waves in the local F&B industry selling beer for over a decade, working with companies like Lee Distributors and Steel Hands Brewing. Now she's thrilled to be using her sales talents to develop business partnerships for Turn90, knowing she'll be making a difference in so many people's lives. On weekends you can find Maura playing with her puppy, Chai, or listening to music at The Pour House.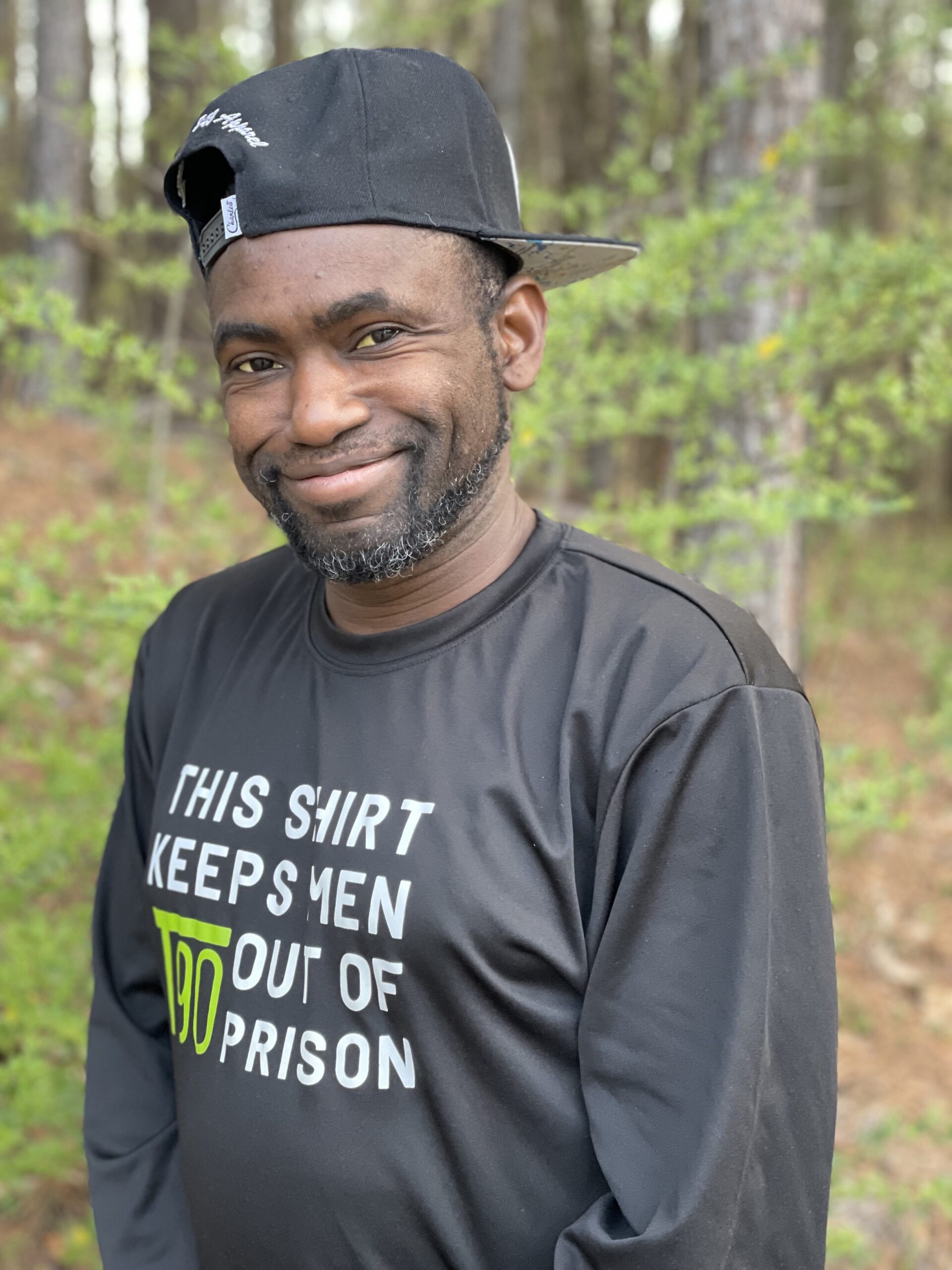 Deon Nowell
Classroom Facilitator [Columbia]
 Deon is a Turn90 program graduate who grew up in Charleston, South Carolina. Since his release from prison in 2017, he has joined a South Carolina Statewide Reentry Coalition along with JustLeadership USA to fight the problem of mass incarceration. He also launched his own screen-printing business prior to rejoining the Turn90 team as a Classroom Facilitator. He mentors young men and is a poet who enjoys performing to live audiences.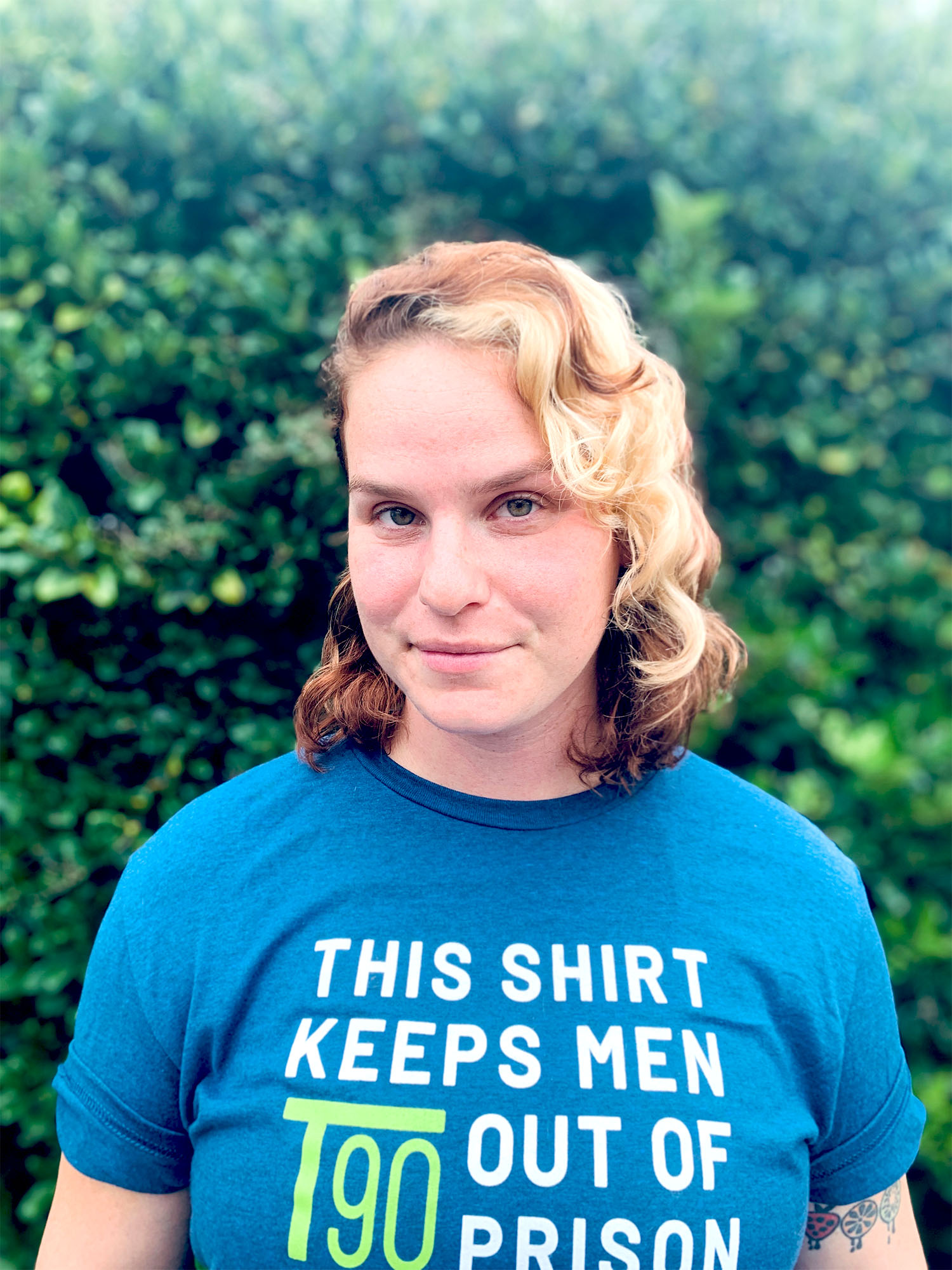 Lex Temple
Print Shop Sales Manager
Lex moved to Charleston, South Carolina in 2013 to escape the cold of Boston, Massachusetts. After working with Americorps, she obtained a masters degree in teaching Special Education and worked for Charleston County School District for several years. Throughout teaching, Lex worked in catering and special events. Lex now enjoys her multifaceted position, using her strengths in communication and creativity to support the smooth operation of the Turn90 Print Shop. In her spare time, Lex loves drawing/crafting, spending time with friends and family, playing with her dog, Ghost, and going to theater and live music shows.
Paul Thurmond, Vice-Chair
Attorney, Thurmond, Kirchner, & Timbes
Nancy Bloodgood, Secretary
Attorney at Law, Bloodgood & Sanders
Tracy Clifford, Treasurer
Owner, Tracy Clifford Consulting LLC
Corporate Treasurer, Blackbaud
Chief Executive Officer, Wings for Kids
Founder, Law People Management, LLC
City of Columbia Police Chief
Attorney, Butler & Snow LLP
President, S.C. Quail Forever
Police Chief, North Charleston
Charleston County Public Defender's Office
Nelson Mullins Riley & Scarborough
Attorney, Jabber & Isaac, PA